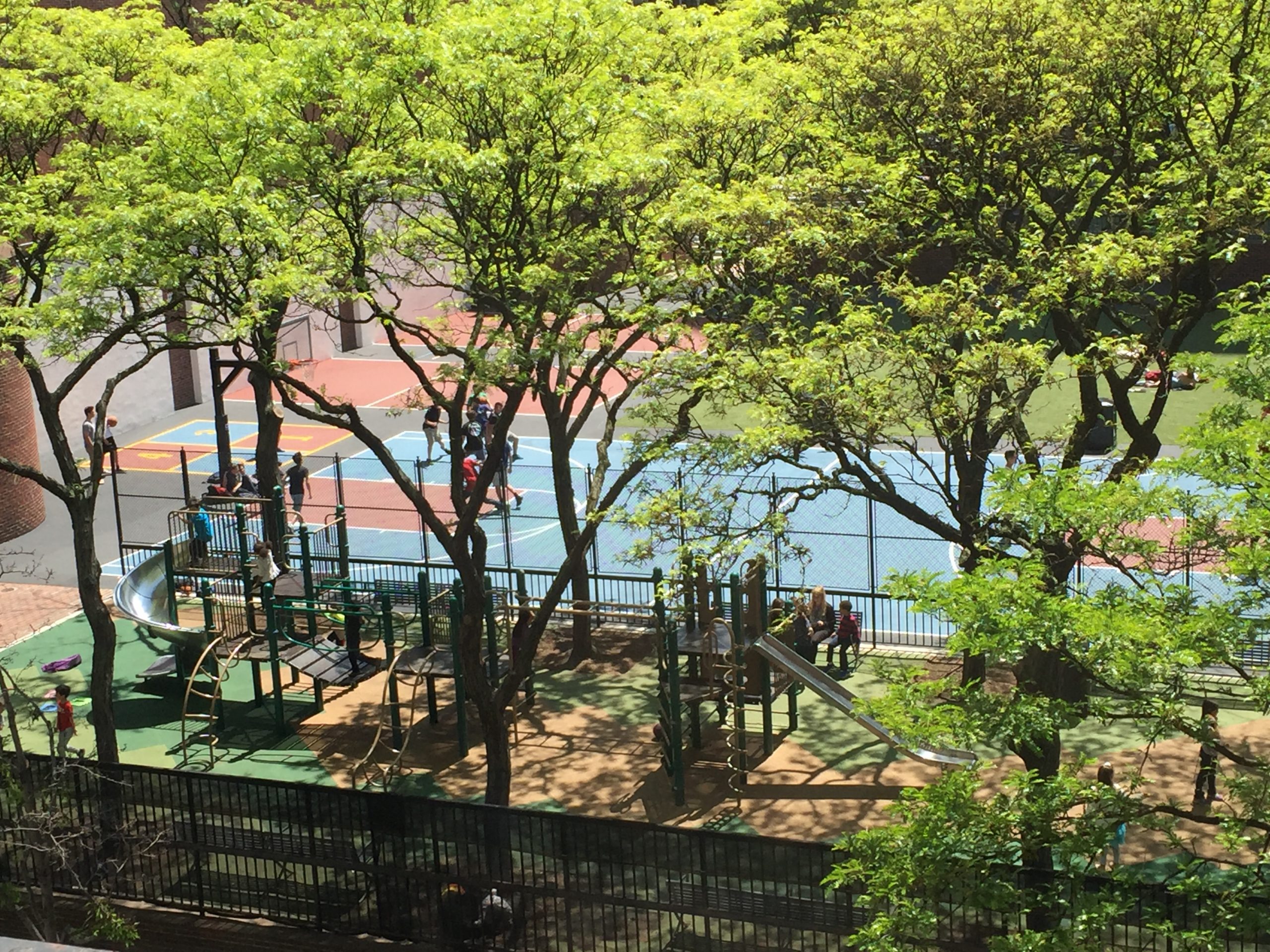 Security review of school perimeter areas must include outside play spaces.
Traditionally, school security has been focused on building structures with emphasis on front entrances and other points of egress. Parents want to know that their children are safe at school and schools have placed emphasis on keeping intruders out of school buildings. It is imperative that this same scrutiny be extended to outside play spaces. Many of these spaces such as playgrounds, ball fields and sport courts are unsecured leaving children vulnerable.
The need to secure outdoor play spaces became shockingly clear last Friday at the World of Wonder School in Dayton, Ohio when a man walked from the school parking lot onto a playground and stabbed a 7-year- old girl. The parking lot and playground touch each other and there is no fence in between. It was approximately five steps from the parking lot to the swing set where the stabbing occurred. The victim is in critical condition and the assailant is still at large.
Dayton Public School officials said that World of Wonder employed a security officer who was out sick on the day of the stabbing. The officer, even if he had been on the school grounds, would have been in the lunchroom with the majority of the students, according to Principal LaDawn Mims-Morrow. She also reported that there were three teachers on the playground at the time of the attack. School Superintendent Lori Ward stated that there is no district-wide policy that a school security officer must be outside with students during recess.
If teachers are the sole protectors of young children playing on school grounds, every effort must be made to secure play spaces.