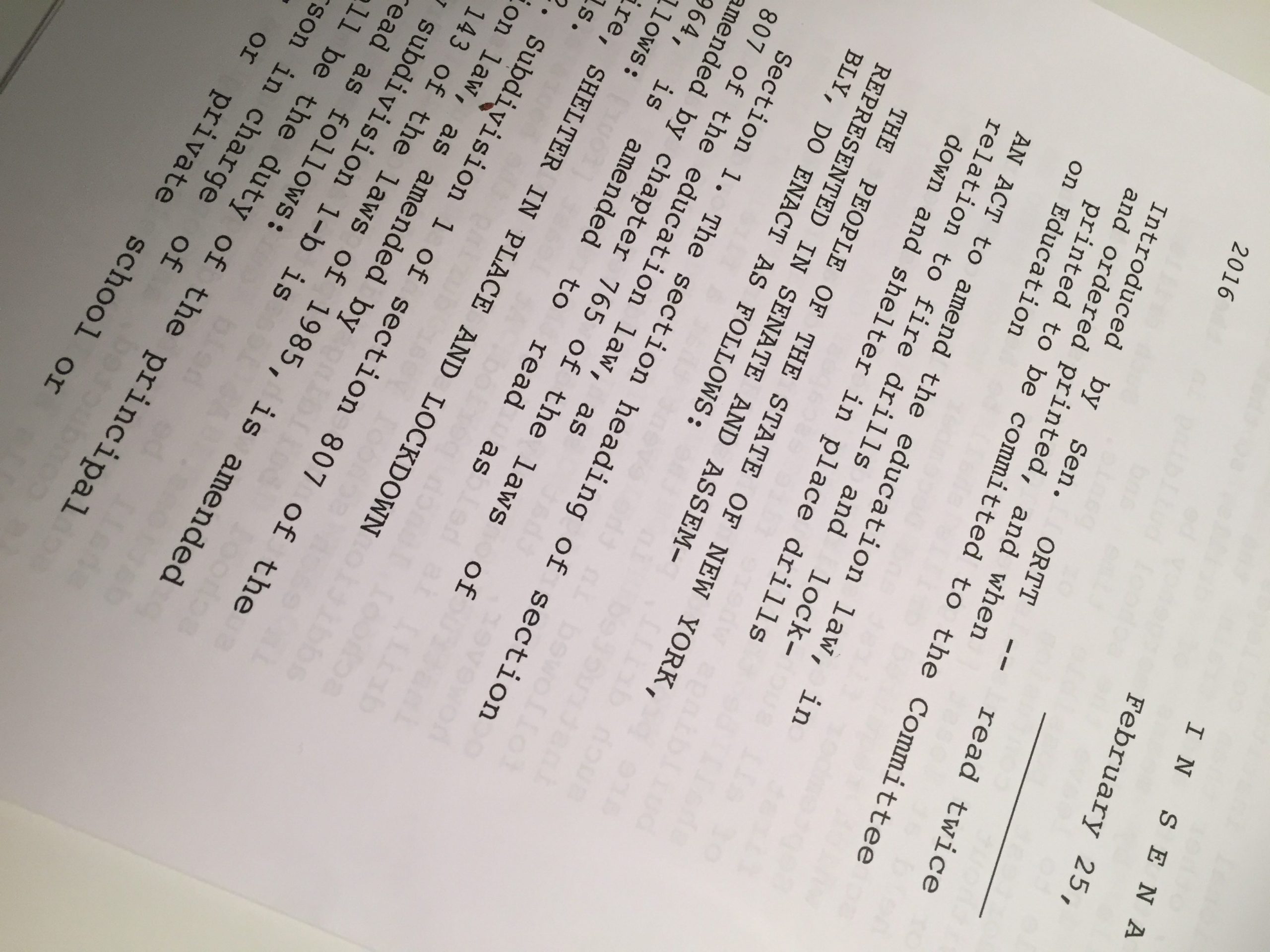 School Lockdown Drills to Become Mandatory
School districts across New York State are now mandated to conduct a minimum of four lockdown drills in each school year.  The law, proposed by State Senator Robert Ortt, R-North Tonawanda, was recently enacted with the $155.6 billion New York State budget.  The provision affects all K-12 schools and goes into effect July 1, 2016.  To accommodate these extra drills, the law reduces the number of fire drills from a minimum of twelve to at least eight.
Currently lockdown drills are recommended but not required.  Ortt found that many schools were not conducting the drills.  "Its surprising that after the numerous horrific school attacks over the past two decades, sensible legislation such as this hasn't already been adopted," he said.  Ortt stated that the law provides a much-needed common sense approach to ensuring school safety.  "It's vital that we prepare our school districts as best we can in order to respond quickly and efficiently before, during and after an incident," Ortt said.