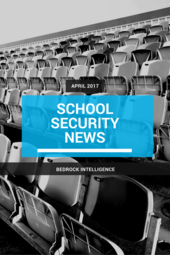 Greenwich, CT school lockdown important reminder to review emergency protocol
On March 30, Greenwich High School in Greenwich, CT went into lockdown for several hours after the discovery of a specific threat scrawled on a restroom wall.  
When the lockdown was initiated, students reported initial panic in the hallways, with people screaming and running in different directions.  Students quickly sheltered in classrooms and other safe areas as authorities conducted an investigation.  Though thankfully only a threat, this incident serves as a reminder that every school must have in place a well planned and practiced crisis response protocol.